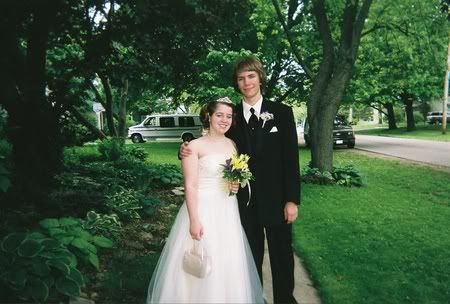 Here's my little princess and her boyfriend Mike. If you look to the left you can see my world famous Hostas. I will feature my lovely garden at a later date ... don't want to outshine the little belle of the ball.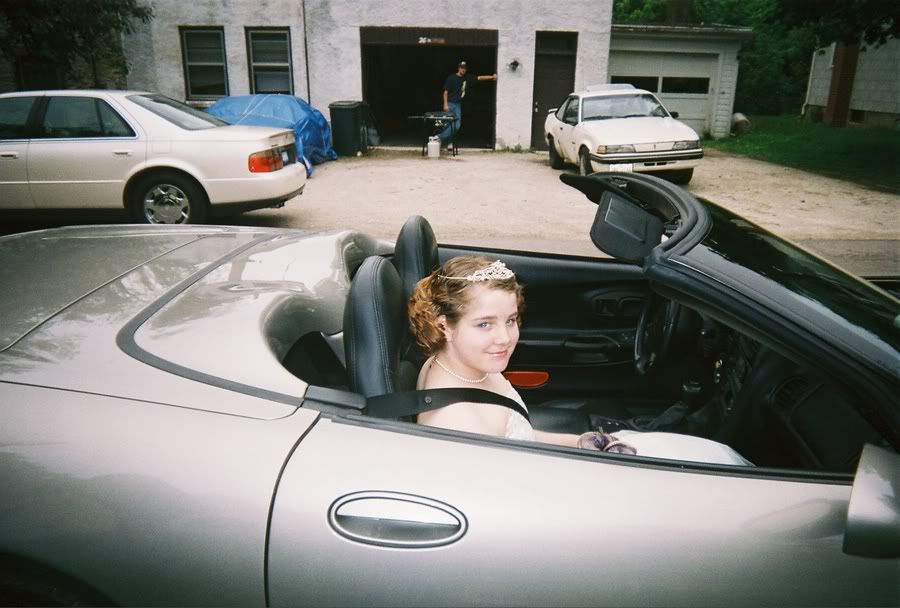 Here's the girl waiting for Mike's grandpa to come and figure out what's wrong with the chariot (grandpa's corvette) seems lack of use made the battery go bad...too bad the girl will have to ride to the ball in the 2004 Caddy boo hoo!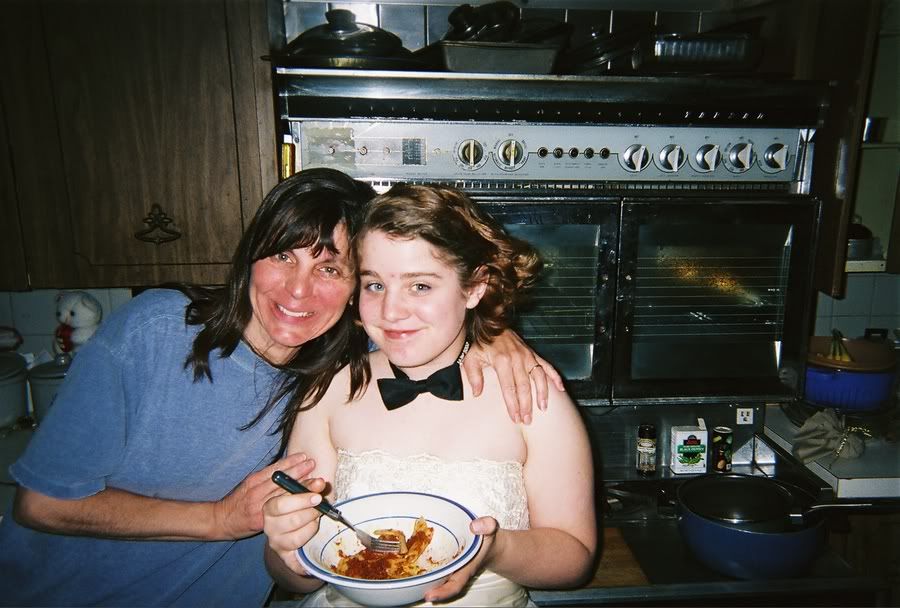 After the graduation party and post prom....daughter is hungry and mom saves the day!!!
AND THEY LIVED HAPPILY EVER AFTER!