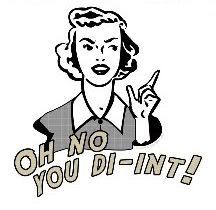 I worked this morning...ran the swim shuttle, which is the day care kids daily outing. So..........I get home tonight, hop on the computer ... no journal alerts??!!! in my in box....urg!! HUMPH!
AOL=irony...no wonder the news reports that AOL is giving away free highspeed...gotta love 'em
So...........tomorrow I will be going to my favorites and looking in on you all...til then...
UPDATE: it's the next day and AOL was bad yesterday to everybody, not just me...which brings me to my sucking as a mother...at least for today...
My stepson Dale is a problem child, he's 19 years old, never graduated high school, drinks, gets into fights, goes to jail, etc. He lived with us for a time, but didn't like the rules so he want back to the safety of his "do whatever you want to mom", whatever. Last night Liz shows me his myspace site. I don't go to myspace normally because my kid goes there so I figured I'd give her privacy. Besides, it's enough work to maintain this journal...(I am attached to you all!). On his info section, he put his most painful memory was of his parents break up...and he wished they were still together. GOOD GOD folks this happened when he was 6! I know it was sad, I know it was painful. My husband and his ex fought all the time, I know how he is with me...add alcohol and bam! up in flames I am sure. I know his ex is...irresponsible, she loves to hang up on him when she doesn't like what my hubby is saying, you know immature stuff. So they did NOT have a marriage made in heaven, or a family life, either. If I got all psychological about it, I am sure my stepson just misses the idea of the intact family. Ok, his comments in his journal made me feel bad, not for me but for him. Let go for God sake! Be spiteful and despite your past rise above and do something with your life! Like the rest of the brothers!
Ok, got up this morning all set to accomplish a list of items. First off get Liz's permit renewed, her's expired so she had to get it renewed so off we drove the 20 miles to the DMV. I didn't bring her social security card, or birth certificate, so we were turned away, ok cool, I was close to our trailer so I went and opened that up...we are staying this weekend, may as well use their A/C, their lake, and since the kids are close see the babies and swim. Great...then we had to stop at Liz's school and try and buy last years yearbook, they always give them out a year after the school year, no can do...I suck as a parent, I should have taken care of this a long time ago. Had to put her on a waiting list. Then we go to Target, Liz put in an application Wednesday, they are only hiring the 4 am to 11 shift, which she said she'd love (no human contact involved) but she needs to be 18 she won't be until October....plus the service desk ladies were so rude I felt like saying something, but I was a good girl. She can go back when it closer to time for the college kids to go back to school. Bet she gets a bunch of offers by then.
I could go on...my husband is a crab because where he's working today he has to go through an area that got 5 inches of rain last night and the roads fell in...nice...Oh yeah and it's hot...
Oh well, it could be worse...it could be Monday
Have an awesome weekend! I am going fishin'