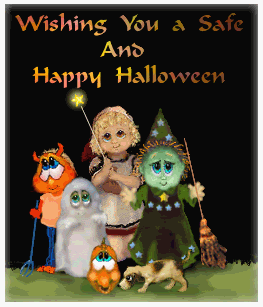 Happy Halloween Everybody!
I am feeling much better thank you!
We had an awesome evening with the grandkids...we went to the pumpkin farm. Jacob thought he should be able to drive the tractor that the farmer was using to pull the haywagon. The kid is 2 years old and he already wants to drive the big tractor! This place was geared to younger kids so they both had fun. Even grandpa had fun!They even had a huge pile of corn kernals for the kids to dig in. I volunteered to babysit Friday as I am off work. Whoo hoo more baby fun!
Time to go back to work and pick up my little goblins from school...hopefully they won't be too sugared up!
Have a safe evening! And no haunting allowed!