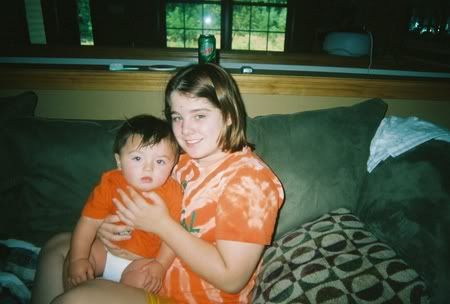 I was messing with my colors on my journal ... trying to make it look autumn-ish and all it looks like is ick! Oh well.
Tomorrow after I get Princess Liz off to the Homecoming dance I will be FREE! Tracey is doing her hair so I will be able to play with my two best buds...Jacob and Dakota! But after that she will be off to the dance.
Mark is driving up with Jeremy to Wisconsin after work so he'll be gone and then he's going to play cards with his other son, Matt...hmmmm since when did he get a social life???
No matter, I will be home all alone on a Saturday night and since I didn't take any extra sports trips for Saturday I will not be tired.
I see, comfy pj's, a big bowl of moose track ice cream and some movies in the future for this girl!
Catch you all up later!